Discover more from The Compound Digest
Recent developments from the Compound ecosystem
Over 7,000 subscribers
Multi-Collateral DAI, The Graph, Paraswap, Frontier and More
Compound Weekly, 11/18
Multi-Collateral DAI Launches 

Today marks the launch of MakerDAO's Multi-collateral DAI. Compound users should be aware of a few key points:  
The existing Compound DAI market, cSAI, will continue to function normally; all protocol functions should continue to operate without issue, and no changes are expected to be made to the protocol.
Users will not be forced to redeem SAI, nor maintain SAI inside the Compound protocol. You are individually responsible for choosing when, and how, to migrate to Multi-Collateral DAI.
After a comprehensive review and audit of a cToken contract, Multi-Collateral DAI will be added to the Compound protocol.
More information is available on Medium.
Coming Soon: InstaDApp migration tools
Following the launch of a DAI market on Compound, InstaDApp will launch a migration tool to migrate Compound SAI balances (cSAI) to DAI balances (cDAI).  This will provide Compound users an easy way to migrate positions, and ensure an equilibrium between the different Maker stablecoin markets.
Additional tools and guides:
The Graph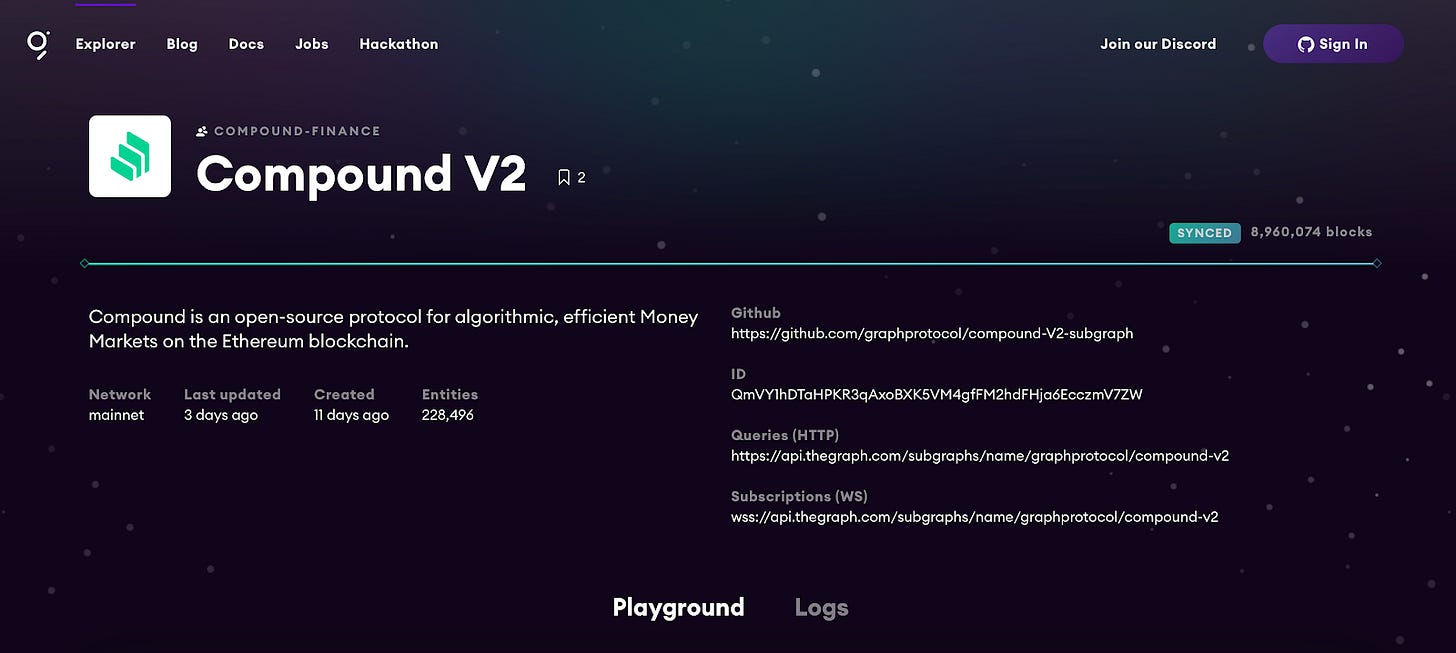 The Graph launches a Compound subgraph on mainnet for the current (v2) protocol contracts, allowing users to query interest earned, balances, and account health for any Ethereum account—liquidators can now more easily watch for liquidation events.
Paraswap Integrates cTokens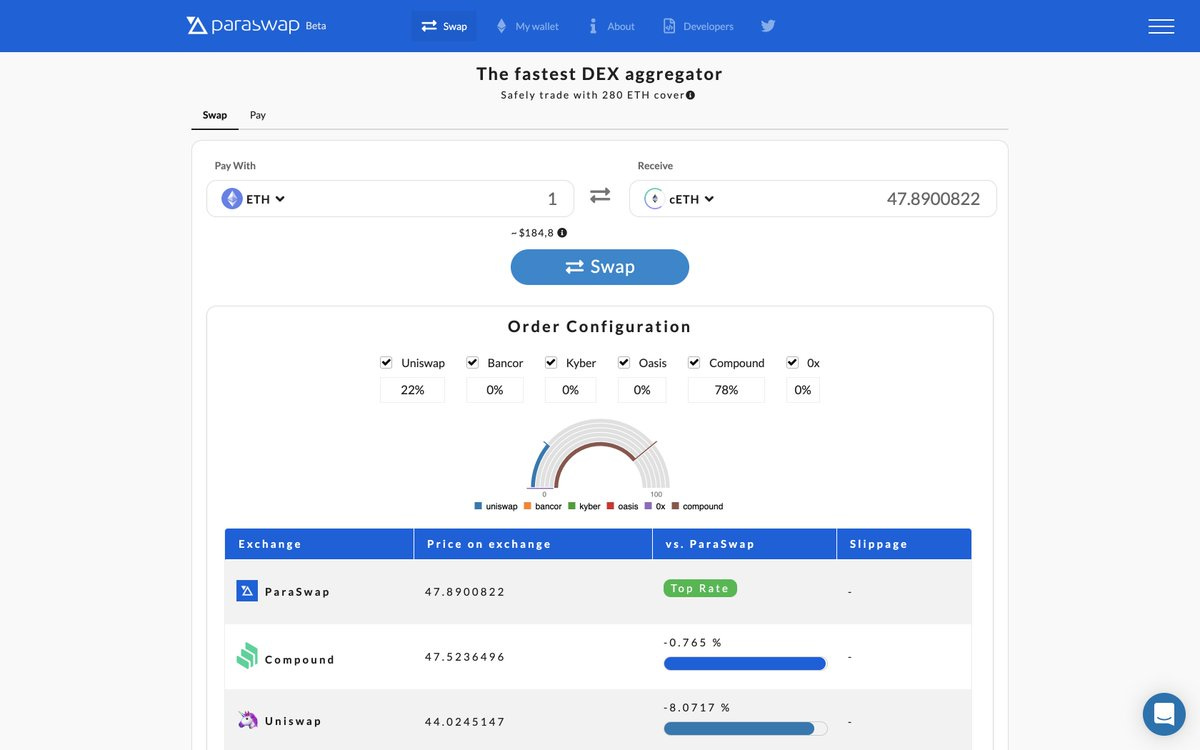 ParaSwap is a swap & payment solution based on ERC-20. Their SDK & API empowers dApps with a fast price feed, instant transactions, higher liquidity & cheaper gas. They recently launched the integration of Compound and cTokens.
Frontier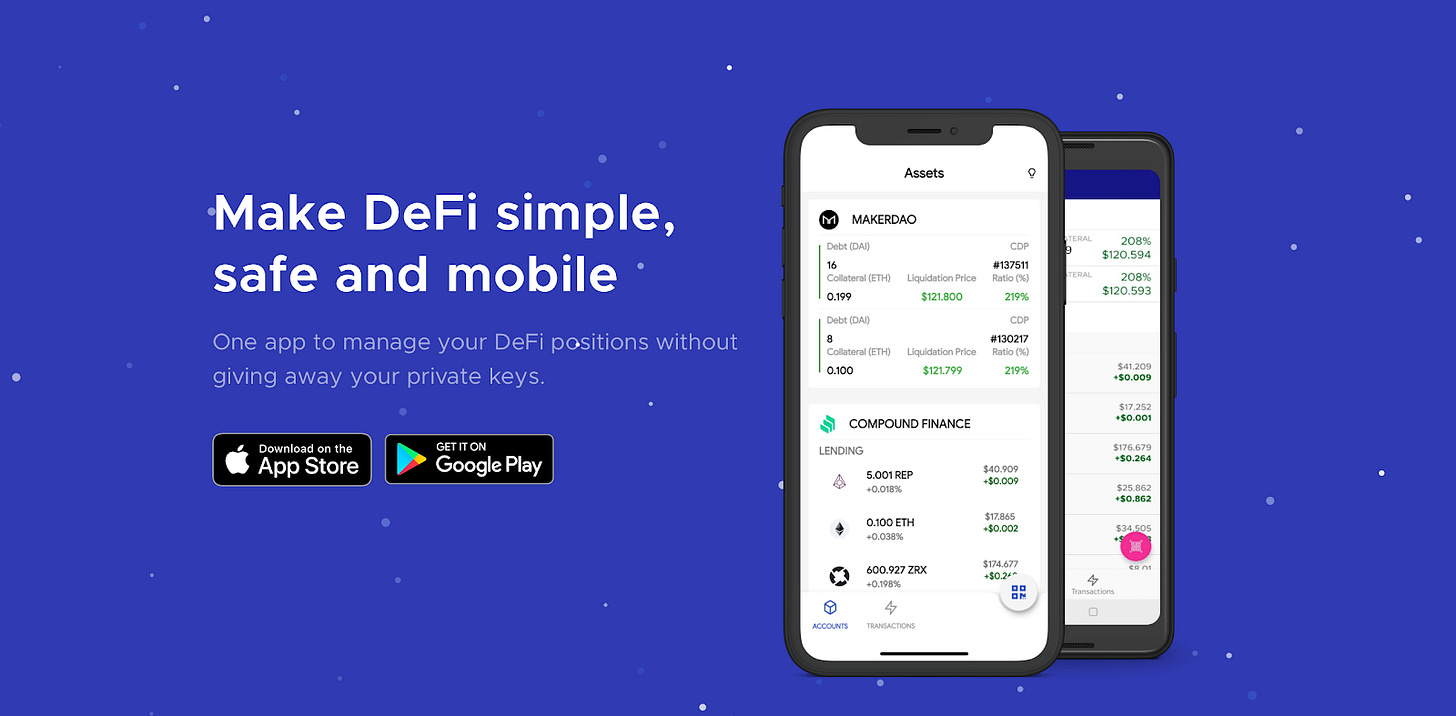 Frontier is an app that enables users to track their DeFi positions including cTokens and ERC20 assets associated with their Ethereum addresses in simple and efficient way.
Press
Markets
Total supply is currently at $129 million from 13,500+ suppliers. Total borrowing is at $31 million from 1,250+ borrowers.
The three largest suppliers this week minted $4.2m of cREP; $2m of cETH; and $1.4m of cETH. The three largest borrowers this week borrowed $600k of DAI; $300k of DAI; and $170k of DAI.
For live figures please refer to our /markets page.
More:
---
Keep in touch with Compound